Post by Ivy LaShanko on Apr 27, 2013 11:09:32 GMT -5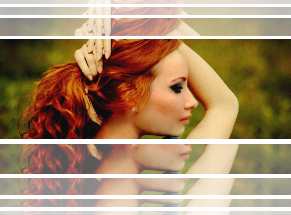 LaShanko
was in desperate need to unplug herself from her work for a few hours. She'd long since realized if she spent too much consecutive time rutting through other peoples lives, she began to forget about her own. Ivy would sometimes even need to set alarms to remember to eat because the feeling of hunger wasn't ever strong enough to pierce through her dedication to following all the leads as they came. While they were fresh. Ivy felt the need to break away and focus on herself for a little while, her own thoughts about things related to her. Doing such at the place she was currently calling home (which doubled as her office) wasn't the right environment so here she was, walking through Central Park.
Her sandals were quiet on the sidewalk, and exposed the brilliant blue nail-polish on her toes that matched the tank top she was wearing. She'd also traded the blue jeans for a skirt, black cotton and long enough to flirt past her knees and heavy enough not to blow too much when a breeze whipped through. Draped over her left arm was the black blanket she'd brought along just in case she got cold and to lay on the ground; currently the bright open beam of the sun was enough to keep her warm, even when she walked through the shimmer of shade and light brought on by the overhang of tree's once again starting to gain their green.
When she got to a spot where there was open grass without anyone already occupying it, she veered off the sidewalk and shook open the blanket with a practiced motion that made it look effortless. It wasn't a very large blanket but it was plenty big enough for her; she stepped out of her sandals, leaving them at the outside edge of the blanket before she stepped onto it and knelt down, smoothing her skirt against the backs of her thighs so when she settled, she wouldn't be flashing anyone and the skirt wouldn't ride up. Both knees were kept lightly bent and turned like she was laying on her side. Ivy was twisted though, her legs were pressed against one another laying on her left side from hip to ankle; her abdomen was turned however, her shoulder blades flat against the ground as she lay an arm over her eyes to block out the sun without losing the feel of it on the rest of her.
Ivy's petite but buxom frame was diagonal from corner to corner which was why she fit so well, framed by the black of the blanket and again by the green of the grass just outside of that. Not that she'd given that aspect any thought. Ivy didn't meditate like everyone else, she found it too difficult not to do it her own way, but that was the Ukrainian for you. It wasn't always this position that worked best but Ivy was fond of it to start because she liked the way it stretched the muscles of her back and abdomen. And of course the lazy ease of it. Red curls pooled around her head like a choppy rolling sea of auburn, a strand of which she idly toiled with in the fingers of the arm she had resting across her eyes. She didn't quite twirl it around her index finger, rather Ivy slid it over her middle finger, through the between if index and center, and under her index finger where she coiled it back around to start the process again before the curl slipped out. The finger motions were similar in appearance to the flipping of a coin from one finger to the next, though on a softer, slower scale.
The toil of her hair was like a ground, a constant, something rhythmic and relaxing for her to split her focus on while she emptied the thoughts from her brain and attempted to simply exist. The bud she'd smoked before making the walk out here was helping significantly in that department. As it was, it dulled her analytical mind and opened up the creative and indulgent pulse within her. The side of her that could sink into the peacefulness of the park just before the lunch rush came barreling through. The black blanket under her drew in the warmth of the sun to a perfection she couldn't have anticipated, though she did consider it was also because she was high that she was so easily pleased by the warmth coming off the blanket.
Her other hand was draped over her ribcage, just under her breasts, and if not for the seemingly picture perfect staging, it looked like she'd just fainted perhaps. She hadn't of course, but she was doing her best to relax into the rhythm of her slow full breaths and the lazy slide of her hair through her fingers. Ivy tried to blank her thought and just listen, listen to the birds who were all too happy it was spring, even if still a chilly spring. Listening to the top leaves rustle in the wind above, a quiet sound, not unlike rain from inside a building only a little sharper to the senses. The smell of the grass over the taint of the city too, it was comforting. She had no plans to sleep here, but the recognition of possibility did cross her mind.