Post by Jordan St. Jean on May 27, 2013 23:59:21 GMT -5
The Phys. Ed. Teacher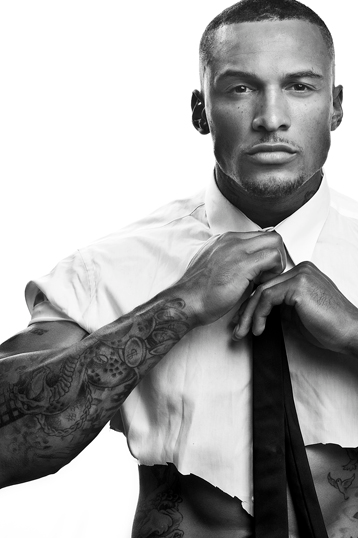 Be The Change
_________________________________
I'M FEELING YOUR HEARTBEAT
p u l l i n g m e c l o s e r c l o s e r
_________________________________
NICKNAME :
J...
AGE :
32... Aug. 24, 1980
GENDER :
Male...
HOMETOWN :
Grand-Case, Saint. Martin...
ETHNICITY:
French Afro-West Indian...
HEIGHT AND WEIGHT :
Six-foot-One, Two-hundred five...
HAIR AND EYE COLOR :
Dark brown, brown...
OCCUPATION :
Physical Education Teacher, Dance Instructor, Urban environmentalist and Community Leader...
LIKES :
Not having to shave... but will. Dinner parties. European pastries. Italian tiles. Free thinkers. Self-motivation. New York City. Home-cooked meals... will pay frequent visits to his aunts' home just for their home cooking. The feeling of new Timberland boots... the look of worn and worked Timberland boots. Live comedy shows. Amusement parks, musicals/theatres, museums. Teahouses. Cultural festivals. Swimming, dancing, jogging. Snakes.
DISLIKES :
Alcoholic beverages. Plastic plates. Bad hygiene. Laziness and quitters. Unfinished business. Fast food. Isn't a big sushi fan. Loooooong lines. Walmart. Michael Jordan sneakers. Reality television. Voting.
STRENGTHS :
Great at working with his hands; can dabble in carpentry, lawn and garden maintenance and around-the-house work. A very versatile dancer, having gotten started with reggae and dancehall before learning others. Has plenty of patience, most especially when it comes to helping the youth. Is a Mentor.
WEAKNESSES :
Being very family-oriented, his greatest weakness is his love for his family and the lengths he would go to in order to defend and protect them.


PERSONALITY :
Growing up in an old school family where the village raised the child, the majority being women, Jordan developed an air of leadership and being unable to turn his back on someone in honest need. Hard work and helping others are the few vices he indulges in. Not to make himself feel better but the feeling of knowing he's helping someone else feel better. Sometimes, he can be stubborn... otherwise, he's personable, charismatic and far from shy. Though, he's not over his head on how good he thinks he looks.
RELATIONSHIPS :
Momentarily Solo; keeps a small circle of friends but knows many folks.
CHILDREN :
None Yet
FAMILY :
Jordan Aaron Saint Jean (Father), Marilyn Fiore (Mother)... no siblings
-Six Aunts and three Uncles relative to Mr. St. Jean
Felipe Saint Jean (eldest uncle-deceased) -3 children-,
Stefanio Saint Jean -5 children-,
Yvette Saint Jean-Edwards (eldest aunt) -4 children-,
Julianne Saint Jean -1 child-
Andrea Saint Jean-Dormoy -1 child-
Aziah Saint Jean -5 children-
-Jordan Sr-
Eloisa Saint Jean -3 children-
Cheriene Saint Jean (youngest aunt-deceased) -2 children (one deceased)-
Julius Belgrove (youngest uncle-deceased) -4 children-,
-Two Aunts and three Uncles relative to Ms Marilyn Fiore
-Marilyn-
Alberto Fiore (eldest uncle) -3 children-
Jacquelyn Fiore (eldest aunt) -3 children-
Christine Fiore-Obrovac -2 children-
Anthony Fiore -1 child-
Justice Reinke -no children-
PIERCINGS :
None
TATTOOS :
Aplenty
BIRTHMARKS :
Minimal facial freckles beneath the eyes and across the nose, a small birthmark upon the left palm, few other small birthmarks upon his back, shoulders and lower torso.
SCARS :
A single, thin scar leading toward his right eyebrow and the right of his nose. Two thin, small scars before the right temple of his forehead. A pelvic scar upon the right side, three crossing over his lower back... bite marks upon his left shoulder. Most bodily scars are hidden beneath the tattoos.
_________________________________
ONE BY ONE
WITH EVERY TOUCH I'M FEELING IT
s t r o n g e r s t r o n g e r
_________________________________
Mun. Simone
AOL sn. Born Ta HandJive
TZ. EST